Choir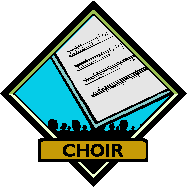 We have a brilliant school choir which performs throughout the year at special Church Services and also during the Christmas Fair, the musical evening and various other performances at Christmas when the Choir goes on tour, including Scholars Court and Budgens etc.
The School Choir is voluntary and made up of approximately 50 enthusiastic pupils.
Choir practice takes place on a Thursday lunchtime and it is fantastically led by Mrs Dolphin.