Panto Day 2019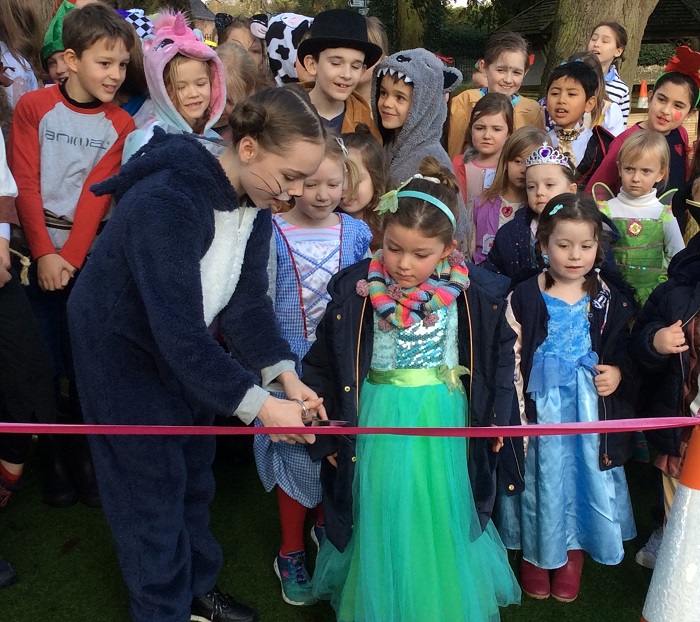 On Monday, Panto day at Temple Grafton Primary School coincided with the official opening of our new all-weather daily mile track.
Ella and Lola (the eldest and the youngest pupils in the school respectively) cut the ribbon and the beautifully clad children completed their first lap together.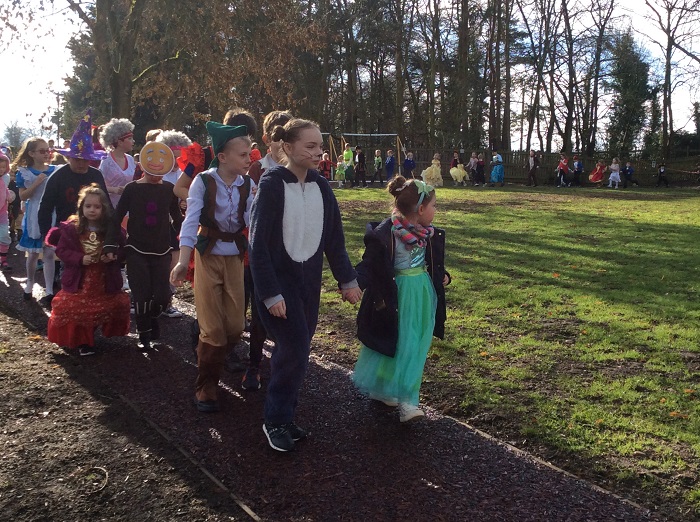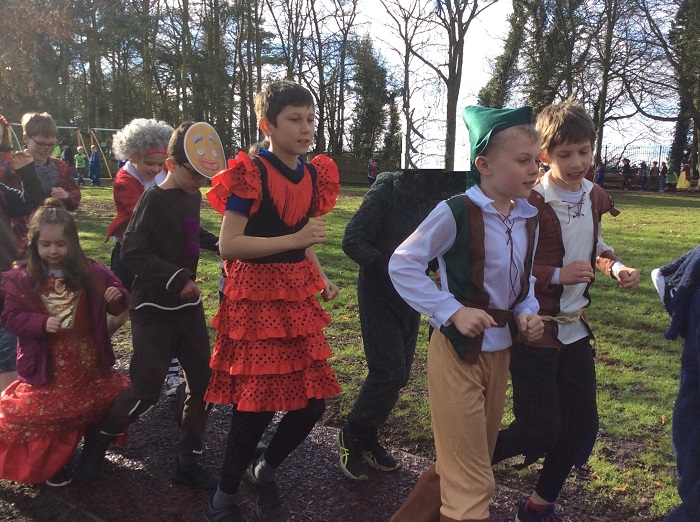 The children then enjoyed an afternoon watching Beauty and the Beast.