PTA Expenditure
Below you can see expenditure for 2018. Please click on the attachment below to see the full Treasurers Report.
Total PTA expenditure, including donations from brought forward funds of £7,625, totalled £14,297 (2017: £8,846). The breakdown is as follows: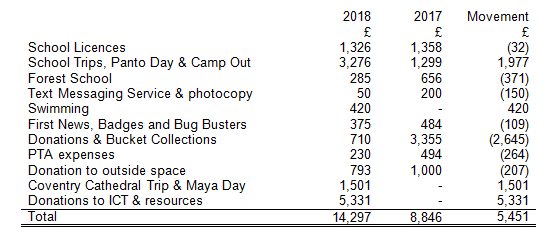 If you need to claim and expenses please click on the attchment below.